PCB Prototype the Easy Way!
Notre objectif est de devenir le leader mondial dans la fabrication de circuits imprimés en petites et moyennes séries pour des besoins de prototypage.Avec plus d'une décennie sur le terrain, nous nous engageons à répondre aux besoins de nos clients de différents secteurs en termes de qualité, de livraison, de rentabilité et toutes autres demandes. En tant que l'un des fabricants de PCB les plus expérimentés et d'Assembleurs avec Technologie de support de surface (SMT) en Chine, nous sommes fiers d'être vos meilleurs partenaires d'affaires ainsi que de bons amis dans tous les aspects de vos besoins. Nous nous efforçons de rendre votre travail de R&D facile et sans tracas.
Nous ne sommes pas un broker
PCBWay est un fabricant de PCB basé à Shenzhen en Chine, proposant également un service d'assemblage. Depuis une dizaine d'année, Shenzhen est devenue une véritable technopole. En évitant les différents intermédiaires (brokers), nous vous proposons un expérience beaucoup plus agréable et efficace tout en réduisant vos coûts. C'est pourquoi, la majorité de nos nouveaux clients nous sont fidèles pour leurs futurs projets.
PCB et Service d'assemblage au même endroit
Nous offrons également un service d'Assemblage pour les clients ayant commandés des PCBs. Notre outil de devis en ligne peut vous donner une estimation afin que vous ayez un premier aperçu du prix final. Pour les composants, nous travaillons avec les fournisseurs du monde entier afin de garantir la qualité et de meilleur prix. Notre service d'assemblage est regroupé en un même lieu que ce soit le montage en surface, traversant ou hybride !
Contrôle Qualité
Chez PCBWay, toutes les cartes passent les tests de qualité les plus exigent autres qu'un contrôle visuel. Nous utilisons les équipements de contrôle et d'inspection comme l'exige l'industrie : Flying Probe Tester, inspection par rayon X, machine d'inspection optique (AOI), etc. Quotidiennement, plus de 50 nouveaux ingénieurs nous font confiance en utilisant nos PCBs dans le cadre de leur travail.
Contrôle de la qualité
Données relatives au processus de production en ligne
Notre plateforme quote-to-order vous permet de suivre les différentes étapes du
processus de fabrication.
Qualité de PCB excellente

Production & Livraison rapide

Bon service client
Aucune exigence minimale

Vous pouvez commander aussi petit que 5 pièces de PCB chez nous. Nous ne voulons pas que vous achetez ce que vous ne voulez pas acheter et souhaitons vous faire économiser sur les dépenses

Prix raisonnable

Notre structure de tarification est transparente et ne comporte aucun coût caché. Notre prix est l'un des plus compétitifs au monde, et c'est juste une fraction du prix des autres fabricants américains ou européens. Même de nombreux clients sensibles aux prix, comme les étudiants et les amateurs, comptent en grande partie sur nous pour leurs besoins en matière de prototype de PCB, de fabrication de petite série et d'assemblage. Nous faisons de notre mieux pour vous faire économiser en temps et argent.

Vérification DFM gratuite

Toutes vos commandes recevront gratuitement un service d'examen des dossiers d'ingénierie de nos techniciens formés et professionnels avant que vous payez dans les meilleurs délais.

Expédition à temps

Au fil des ans, nous sommes fiers d'avoir gardé un taux de livraison à temps de 99 %. Nous faisons trois quarts de travail pour nous assurer que vos PCB seront à votre bureau le plus tôt possible. Vous pouvez choisir DHL et d'autres services de messagerie pour le solde de la vitesse et du budget. Nous utilisons uniquement les services de sociétés fiables et réputées.

Retour et remboursement

L'insatisfaction est une éventualité. Dans le cas où nos cartes de circuit imprimé ou assemblage ne sont pas utilisables en raison de notre faute, vous pouvez demander une compensation. Nous pouvons rembourser votre compte directement ou créditer votre compte PCBWay, ces crédits sont disponibles pour payer vos prochaines commandes avec nous. Nous pouvons également remanier les panneaux inutilisables ou refaire votre circuit imprimé et vous réembarquer à nos frais, mais veuillez coopérer pour résoudre le problème si le besoin se présente.

Service client disponible 24h/24

Chaque fois que vous avez des problèmes, vous pouvez toujours communiquer avec une personne du service à la clientèle pour répondre à vos courriels ou messages. Notre personnel de service suivra vos commandes du moment où vous soumettez votre fichier Gerber à la minute où vous recevez votre PCB et assemblage de PCB de manière à ce que vous soyez satisfait
Soutien de la croissance
dans plus de 170 pays
En offrant des PCBs de qualité aux prix les plus compétitifs et en expédiant les commandes avec ponctualité. Nous permettons à nos clients de réduire le « time to market » tout en offrant un véritable avantage concurrentiel.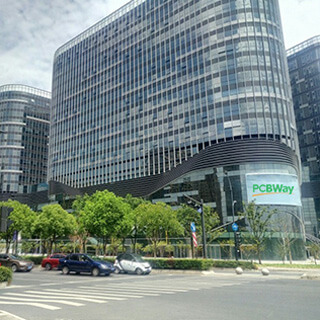 Bureau Hangzhou

Employés passionnés

200

Support technique

32

Nos capabilités

Support technique, service de stockage, finance, douanes, contrat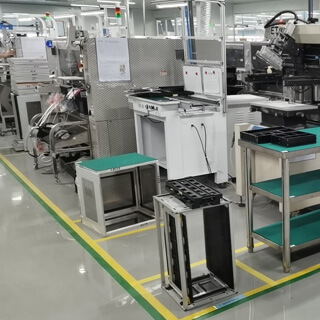 Usine à shenzhen

Employés passionnés

500+

Support technique

86

Nos capabilités

Support technique, Usine, Machines, Ingénieurs, Transformation, Livraison, Logistiques, Douanes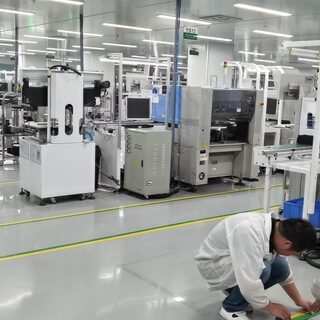 Usine à Dongguan

Employés passionnés

220

Support technique

50

Nos capabilités

Support technique, Usine, Machines, Ingénieurs, Transformation, Commande, Livraison, Logistiques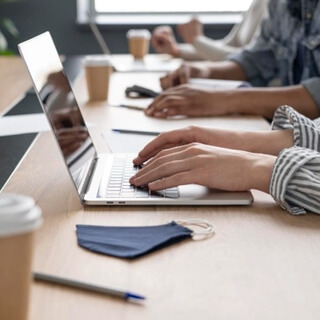 Bureau France

Employés passionnés

10

Support technique

2

Nos capabilités

Support technique, Service, Contrat
Pays couverts

Enregistré

Traiter les commandes quotidiennes

Temps de livraison à temps

Spécialistes

Fabrication mensuelle
Choisissez parmi une grande variété de PCBs
Nous nous approvisionnons auprès de fournisseurs certifiés et stockons les matériaux dans un environnement contrôlé. Nous nous fournissons uniquement auprès d'entreprises internationales ou chinoises reconnues mondialement.
Technologies PCB & PCBA
| | |
| --- | --- |
| TG 130-140 FR4 | Flexible PCBs |
| TG 150-160 FR4 | Rigid-flex PCBs |
| TG 170-180 FR4 | Aluminum |
| Tg150 FR-4(Halogen-free) | Rogers |
| Tg170 FR-4(Halogen-free) | HDI(Buried/blind vias) |
| High-CTI(>=600V) | Copper Base |
| High-CTI(Halogen-free,>=600V) | Thick copper PCBs |
| ≈High Speed(GHz) | SMD-Stencil |
| ≡High Frequency PCBs(DK) | Assembly Service |
| Special Material | Component Sourcing |
Matériaux pour l'Usinage CNC & Impression 3D
| | | |
| --- | --- | --- |
| Aluminum | Resin | PMMA (Acrylic) |
| Stainless steel | ABS | Polyethylene (PE) |
| Brass | PLA | PEEK |
| Copper | Polycarbonate (PC) | Bakelite |
| Mild steel | Nylon | Rubber |
| Alloy steel | Polypropylene (PP) | PVC |
| Tool steel | POM (Delrin/Acetal) | Polystyrene (PS) |
| Spring steel | PTFE (Teflon) | PETG |
| Titanium | TPU | ASA |
Equipment de contrôle qualité pour les PCBs
PCBWay possède des équipements et des machines de contrôles de la qualité les plus avancés dans ses usines.
En savoir plus >>
Machine d'inspection optique (AOI)

Contrôle d'impédance

Rainureuse (V-scoring)

Projecteur de profils 2D

Testeur à sonde mobile

Test de résistance au pelage
Certifications qualité
Le système de gestion de la qualité de PCBWay garantit que les PCBs soient produit selon les spécifications du clients. Tous nos partenaires respectent également les normes suivantes:
Pour assurer la meilleure qualité de nos PCBs, nous utilisons les technologies et les matériaux les plus avancés.
Du design à la production en série de PCBs
Notre gamme de circuits imprimés comprend les PCB multicouches, flexible, flex-rigide, IMS (substrat métallique isolé), RF (Radio Frequency) et les HDI (cartes à haute densité d'interconnexion).